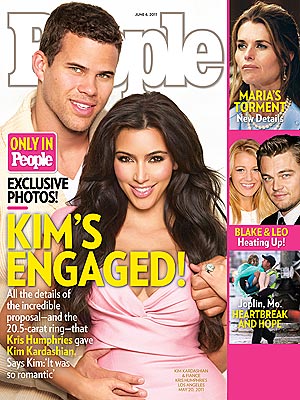 It was a dream come true for Kim Kardashian when she walked into her Beverly Hills home May 18. Her boyfriend of six months, New Jersey Nets forward Kris Humphries, was waiting in her bedroom on bended knee with four words written in red rose petals: "WILL YOU MARRY ME?"
"I didn't expect this at all," Kardashian, 30, tells PEOPLE in an exclusive interview (out Friday) of the romantic, surprise proposal. "I was in such shock. I never thought it would happen at home, and I never thought now."
Click here to see the Giant Ring!!
Join us on
facebook
for exclusive deals and prizes!
Debbie P.
My life is beautiful
www.jewelrydays.com
Sources: People
bauergriffinonline